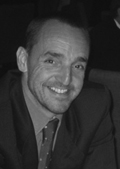 Jean-Marc Bernaert
Man, 54, Single
Civil Engineer in Electronics (ULB)
Degree in Management (Solvay)
Intermédiaire en services bancaires et en services d'investissement (FSMA100727 )
Agent Délégué à la Banque Degroof Petercam
Administrateur délégué de « Immobilère Urbaine et Rurale S.A. »
Administrateur-Gérant de Jiberco sprl.
Administrateur du Centre de Traumatologie et de Réadaptation (CTR).
Président de l'asbl « Les Amis du CTR ».
Membre du comité bridge du Royal Léopld Club.
Administrateur de l'asbl Cercle Privé de la Fédération de Bridge
EXPERIENCE
Banque Degroof Petercam Private Banking, since 2009
Agent Délégué, Private Banker
Financial Consultancy and Advice – Asset overview and allocation – Reporting.
Risk/Return Study, Cost Reduction Study
Succession Organisation and Planification
CapitalatWork from 1999 to 2009, Customer Relation Manager
Analyst (1999) – Portfolio Manager (2001) – Agent Délégué (2002)
CISCO Systems from 1994 to 1999. Consulting Engineer in the European TAC.
Cisco Certified Internetworking Expert CCIE # 2556
AVIS Lease Europe from 1991 to 1993. Financial Analyst.
Management Control within the Group's HQ planning team.
ATT & PHILIPS Telecom. from 1988 to 1990. Project leader.
Research on Broadband ISDN – IC's Computer Aided Design and Simulation
STUDIES
Post-university : Ecole de Commerce Solvay, ULB, 1988-1990.
Degree in Management (M.B.A.). Option: Finance. Distinction.
University : Ecole Polytechnique, ULB, 1982-1987.
Civil, mechanical-electrical engineering. High Distinction.
LANGUAGES
French, Dutch, English; fluent – German: basic (European School in Uccle).
KNOWLEDGE
Internetworking Technologies – PC's
Option Strategies – Succession Management – Asset Management
KNX Domotics
PERSONAL DETAILS
Born August 19th, 1963 in Uccle, Belgium. Single – no children.
Tetraplegic following a skiing accident in 1989.
Sports: Practice of Table Tennis, Interest in Hockey and Golf
Coach of the Belgian Indoor Hockey Champions for 1990.
Hobbies: Competition Bridge (2nd National Division), Photography, Gardening, Cinema